YOU CAN FINALLY STOP LOOKING ELSEWHERE
Trust our vast (3) decades of experience to transform your space into a masterpiece
A commercial standard with high durability wallcovering. Suitable for high traffic areas like Hotels, Cafe, or Offices. Washable, scrubbable, peelable with good light fastness - make it easy to maintained in long run. 
FABRIC BACKED WALLCOVERING
With this unique design,  you can customized your space to be specifically perfect - just like that!
DESIGNER SERIES CUSTOM WALLCOVERING
50+ BRANDS ALL IN ONE PLACE
With the wider width size of 106 cm , the Korean Wallpaper will make your money spend worth it. Less joining and relatively thicker will helps with the installation it is also comes with Eco-Certificate.
With the width size of 21 Inch, make it easy to install. This type non-woven backing wallcovering is also washable, peelable and characterized by intricate the visible patterns, luxurious textures, and delicate motifs, European wallpapers showcase the artistry and expertise of European artisans.
CHOOSE WITH CONFIDENT WITH OUR CERTIFICATE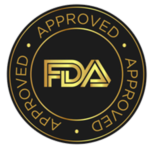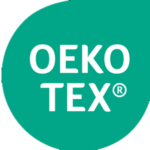 Experience luxury and uniqueness in every thread with our designer series fabric collection – this is where fashion meets artistry.
DESIGNER FABRIC COLLECTION
WHAT OUR CUSTOMER SAYS ABOUT US

I love this shop, they have so many wallpapers (more than you can imagine, basically the whole shop is full of all types of wallpapers) for you to choose 🤩 You can easily spend 2 hours there.

I'm so excited that WCD customer service has show me the VIP Lounge which all the Luxury brand of wallcoverings like Versace, Porsche and etc which i never hear it before is all available here!

Dealing with WCD is one of the best purchase experience. They are very helpful and the installation is done by professionals.
So happy with the result!
VIEW ALL OUR PRODUCT RANGE
STAY AHEAD WITH LATEST DESIGN
You will be always be the first to know featured product , discounts and also special rebates from us.